About Yandina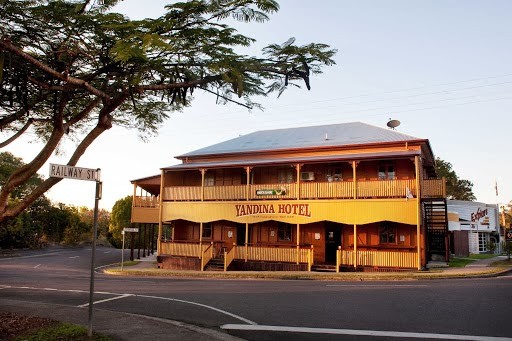 Central to the hinterland area just west of the Bruce Highway, Yandina is one of the oldest towns on the Sunshine Coast.
Most famous for its Saturday Markets, the Ginger Factory and the award-winning Spirit House Restaurant, Yandina is a growing, family-friendly town with all major services. It has easy access to the direct train line to Brisbane and is less than 30 minutes drive to a range of the Sunshine Coast's beautiful beaches.
Other nearby attractions include the Wappa Falls Astronomical Observatory, Wappa Dam and the Eumundi Markets, as well as the surrounding native forestry and an abundance of rock pools and meandering creeks.
Yandina is a perfect blend of country living and coastal convenience.
Schools
Community Kids Yandina Early Education Centre 1 & Centre 2
Yandina State School - Grades Prep - 6
North Arm State School - Grade Prep - 6
Transport
Trains
Yandina Station has passenger train services that go as far north as Gympie and as far south as Brisbane City.
Buses
Yandina buses run along Route 631, which takes you as far north as Noosa Heads or as far south as Nambour.
About Cooroy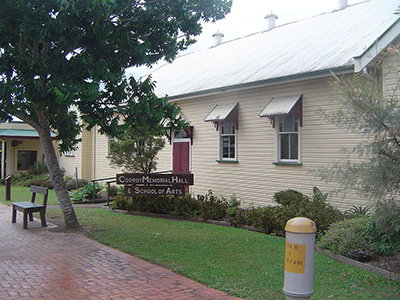 Cooroy is located in the northern Sunshine Coast hinterland about 22 kilometres west of Noosa Heads, just east of the Bruce Highway. Part of the Noosa Shire, it has close access to four of the renowned Noosa Trails and is the location for the Noosa Botanic Gardens.
All major services are found in the township of Cooroy, including a large IGA, a town library and a popular golf course. Lake MacDonald is found just a few minutes out of Cooroy and a range of mountains are also within easy drive.
Cooroy is still a relatively quiet, small country town away from the hustle of the coast, making it a great choice for families or those who want a bit more space.
Schools
Cooroy Community Kindergarten
13/15 Maple Street, Cooroy, Qld Ph: 5447 6037 Email: [email protected]
Cooroy State School Grades Prep - 7
Noosa Christian College - Cooroy Grades: Prep - 12
Noosa District State High School - Cooroy Campus (NDSHS) Grades 8 - 12
Transport
Trains
Cooroy Railway Station is serviced by two daily city trains in each direction.
Buses
Cooroy buses run along Route 631, which takes you as far north as Noosa Heads or as far south as Nambour.